Currently the books are available in PDF format only.
Discussions of food security usually focus on the question "Can we feed the world?" Providing enough food is a major challenge. To do so without unacceptable environmental impacts, so that food sufficiency is not compromised over time, is a deeper challenge that systemically links to other issues of sustainability, notably including climate change. This book discusses several challenges involved in providing food security. It also examines the role of biotechnologies and the implications for developing countries. (Imprint: Nova)
Series: Biotechnology in Agriculture, Industry and Medicine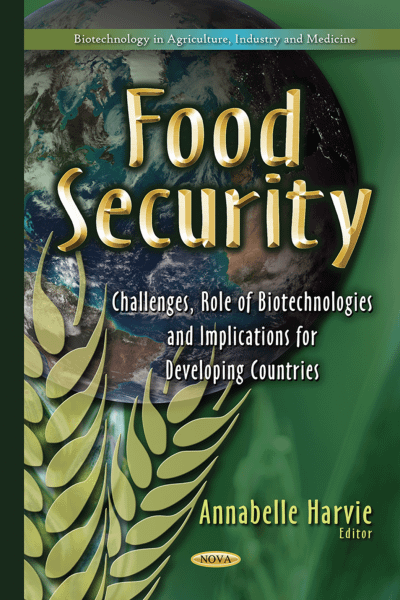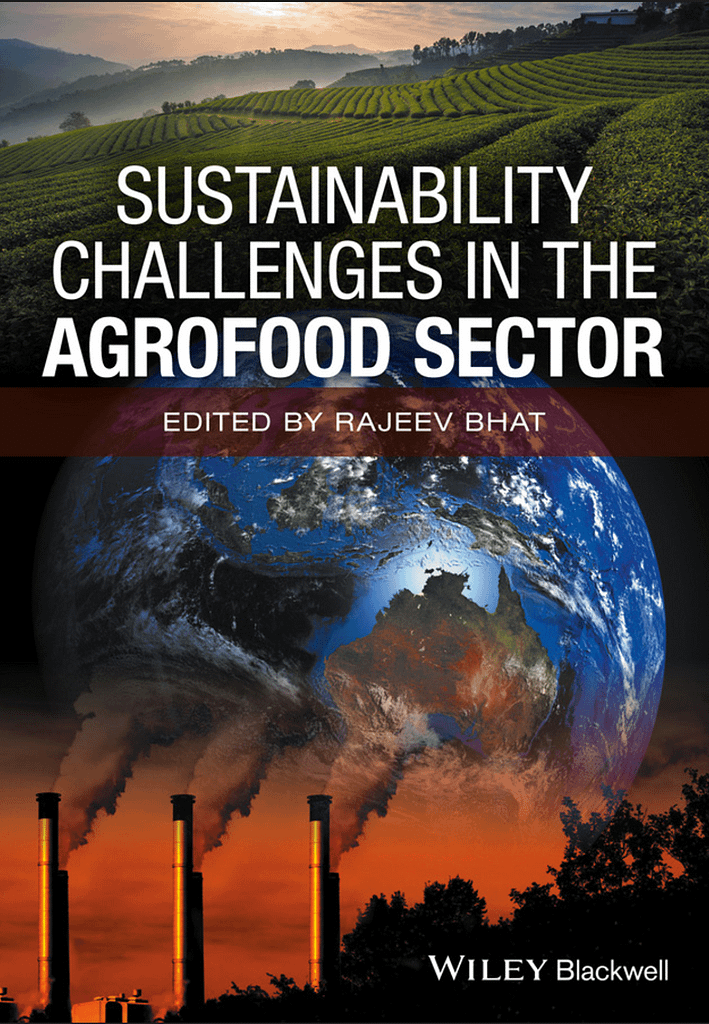 Sustainability Challenges in the Agrofood Sector
Sustainability Challenges in the Agrofood Sector covers a wide range of agrofood-related concerns, including urban and rural agriculture and livelihoods, water-energy management, food and environmental policies, diet and human health. Significant and relevant research topics highlighting the most recent updates will be covered, with contributions from leading experts currently based in academia, government bodies and NGOs (see list of contributors below). Chapters will address the realities of sustainable agrofood, the issues and challenges at stake, and will propose and discuss novel approaches to these issues. This book will be the most up-to-date and complete work yet published on the topic, with new and hot topics covered as well as the core aspects and challenges of agrofood sustainability.
Wiley Online ISBN: 9781119072737
Social Safety and Security
As most experienced readers appreciate the international scientific review of Safety for its unique perspective on vulnerable individuals and risk-related behaviours in various manifestations of our daily life, we have organized the publication of a Special Issue that focuses on a number of contemporary issues in social safety and security. This publication provides the latest research in important thematic areas, highlighting intimate partner violence against women, alcohol use, inmate sexual victimization of males during incarceration, and the utility of modern models to predict the history of arrest among intimate partner violent men. 
strangers of wall is a selection of 77 poems written between 2010 & 2020, in between my reconciling encounters with the sometimes poetic & sometimes enigmatic chorus of a self-exiled self. this book is more like a collective autobiography of the universal stranger we become, when we become aware of our ever-becoming us, of our never-being us. we become aware that this reconciliation is insignificant, as insignificant as our increasingly illegible stranger to the ever distancing universe. as depicted in 'Dmitri Karamazov', life is our free fall from a freewill that is not ours, & we ever fall prey to life's shortsighted masters, of which the interior of the book proffers a more vivid narration.